FREE SHIPPING WORLDWIDE - LIMITED TIME OFFER!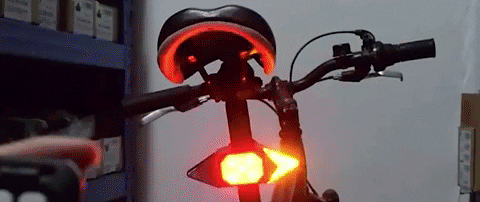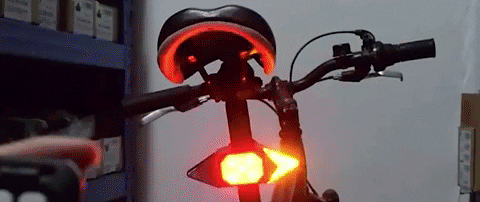 Smart and Safe Traffic Communication
The Bicycle Turn Signals device is wireless - simply use the remote attached straight to your bike.
Adjust the Bicycle Turn Signals to decide where you want your turn signals to shine.
Five bright LED lighting modes to ensure you can communicate clearly with other drivers on the road and by-passers.
Elevate Your Riding Experience
We Couldn't Have Said It Better Ourselves
See why thousands of cyclist love our Carvenal™ - Bicycle Smart Lights
"Excellent bicycle turn signal with bright lights and the horn is very practical. My wife bought me this because I usually go for rides in the dark. Really enjoy this product!"
Sidney Steuber., New Youk, US
"Bumby rides are now fun and enjoyable due to the soft padding, really like the material and lightness as well. I usually use it under my pants or tights"
Can I install it on any bike?
Yes. Our Bicycle Smart Light comes with an elastic strap which fits all types of bicycles and el-scooters.
Whats included in the box?
1 Flashing Bike Backlight
1 Remote Control
1 USB Charge Cable
How often do I have to charge it?
Our wireless Bicycle Smart Lights only have to charge for 1 hour to get up to 5 hours + of constant bright LED modes, also depends on what mode your are using.
What if I don't like the product?
If you for whatever reason decide that you want to return any of our products, just let us know within 30 days from ordering, and we will happily give you a stress-free refund! Just send us an email to: support@carvenalco.com, and we will respond to you as soon as possible!.
Not satisfied with your order? No worries! Let us know within 30 days and we will give you a stress-free refund. We will do whatever it takes to assist all our customers as we highly value customer satisfaction.
We like to ensure all customers have the best time shopping with our company.
Any other queries please do not hesitate to email us at support@carvenalco.com and we will be happy to assist!